Hire a Keynote Speaker for your Event
Make Your Event A Success. Book A Top Keynote Speaker To Ensure A Memorable Experience.
Each of our professional keynote speakers bring a unique set of skills, experiences, and speaking styles to events. With our expanding roster of famous keynote speakers, you're sure to find someone who works perfectly for your audience.
When you hire one of our keynote speakers, benefits may include:
Improved registration numbers
Knowledge from 40+ years of delivering top speakers
Raised credibility levels
Increased engagement at the event
Social & Political Commentator, Senior Editor at The Atlantic
Secretary General, la Francophonie & Former Governor General of Canada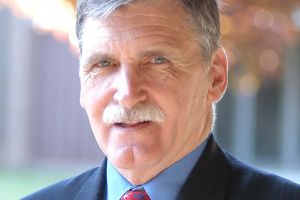 Leadership Expert, International Champion of Human Rights & Award-Winning Author
View Complete List of Leadership Speakers
When you decide to host an event, whether it's a meeting, a training session, or a conference, a top keynote speaker can help to make it a success. No matter the topic, our list of keynote speakers will bring insights, experience, and entertainment to make the most of your event.
Why you Should Hire One of our Top Keynote Speakers
There are many reasons that you should hire one our keynote speakers. These include:
An Increase in Your Registration Numbers
Well known top keynote speakers, especially public figures, have the potential to draw in a big audience. Through a combination of their name and promotion, many people will register just to see them.
More registration means more revenues from your event. This makes it easy to justify the cost and ROI of booking professional keynote speakers.
Increased Credibility
By choosing one of our keynote speakers, you'll immediately make your event more impactful and valuable for guests. The fantastic educators and storytellers we provide generate profound experiences and information that your attendees can't find anywhere else.
Diverse and Expert Skillsets
Because we have a roster of over 500 talented speakers, you're easily able to find a speaker with proven expertise in your area. Whether you're looking for speakers on education, sales & marketing, or women's issues, we can put you in touch with speakers with a variety of specialties. They can easily inspire, motivate, and educate by leveraging their experiences and applying them to your event.
Improved Engagement
No matter how large an audience is at your event, a good keynote speaker can charm and entertain your guests. When you align the expertise and style of your speaker with the profile of your guests, you create an environment that is sure to lead to a successful event.
The Creation of a Memorable Experience for Your Guests
When you book one of our top keynote speakers, you're sure to create an event that your guests will remember for years to come. They'll discuss it with their peers, increasing the reach of your message and improving your company's brand.
Throughout our history, we've made it our mission to deliver insights and experiences from our top keynote speakers to as many people as possible. The talented roster of speakers we've gathered can improve any event, from a meeting, to a training event, or a conference. Reach out to our team to ensure that your event is a complete success.